We are excited to have you! Giddh will simplify, quicken and make productive your accounting and taxation process. We further keep updating our software by adding new features and enhancing the existing ones.

Sign up for Giddh
If you're a new user, you can sign up for a free 14-day trial. With the trial pack, you get access to the full deck of features in Giddh. You can upgrade to a paid plan after your trial ends or anytime within the 14 day trial.
To sign up for Giddh:
Go to the Home page.

Click on the SIGN UP button at the top right corner of the page.

You can sign up with either your Google account or any other email address.

Once you provide your email account details and verify your email address, you can provide information about your company and click Next.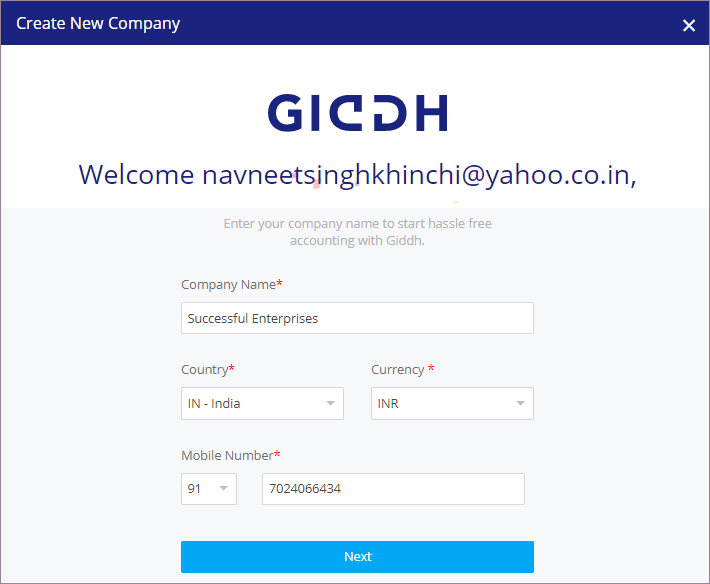 Provide further details about the company you are creating and click Next.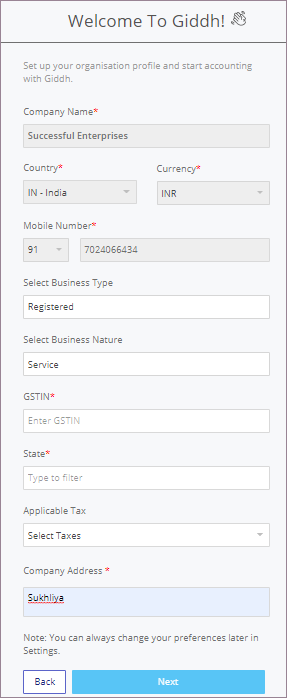 6. Now, choose a plan and start your accounting with Giddh.
Log in to Giddh
If you have already signed up for Giddh, you can log in to your account.
Here are the steps:
Go to the Home page.

Click Log In at the top right corner of the page.

Log in using your credentials.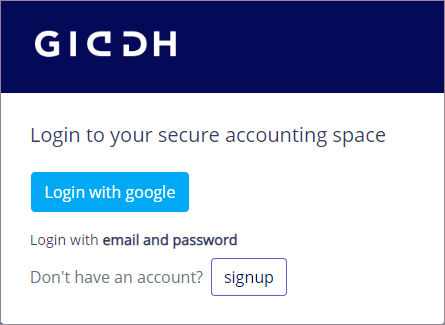 You are taken to the last opened page of Giddh.com.
Note: If you have enabled 2 factor authentication, you will be required to complete it to log in.
Browser Support
Giddh is an online application designed to work in most of the browsers. Giddh works best in the latest versions of the following browsers:
Desktop App
Works for both Mac and Windows. Click here to download.
Mobile Apps
Giddh can be used on your mobile phones. We have the app for iOS and Android. To download the apps, click here.