How to check the sales register
To check the sales register in Giddh, log in to your Giddh account.
To search anything in Giddh just press Ctrl+G (for Windows) or Cmd+G (for Mac).
Press Ctrl+G/ Cmd+G and type sales register > reports > sales register

Select the financial year and period (Monthly, Quarterly, Weekly)

Select the month that you want to check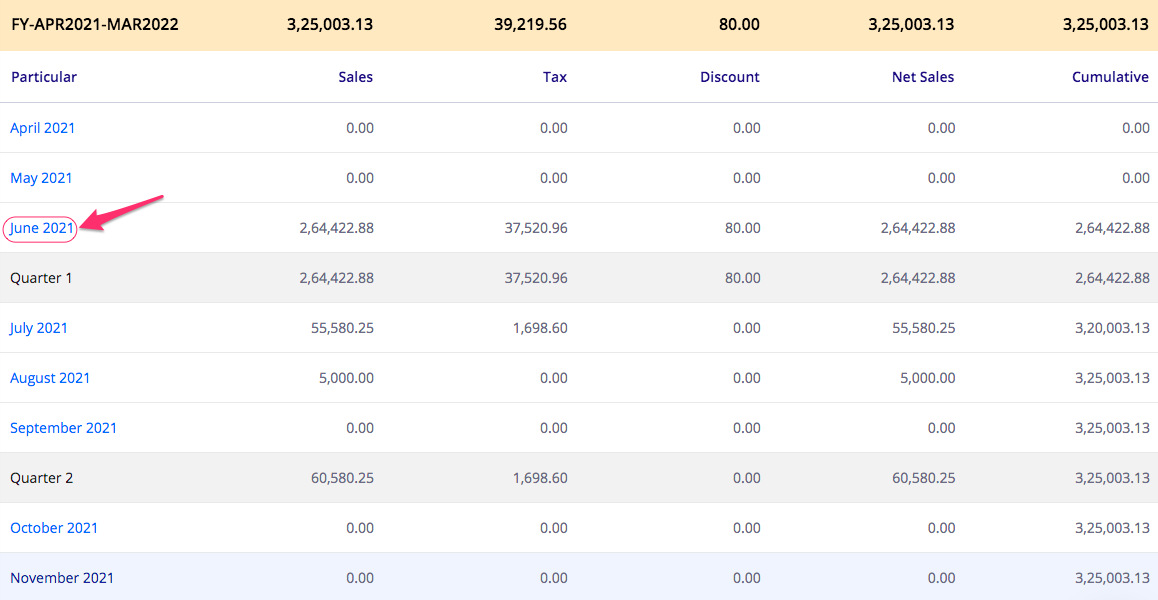 You can see the details of total sales with the product, tax, and voucher no information


You can add and hide the column from this filter.