When you sign up for Giddh Accounting Software, you will be offered a 14-day free trial. During the trial, you can test our product and try out all its features. The trial version offers you all the features of Giddh.
After the trial expires, you'll have to subscribe to one of our paid plans to continue using Giddh. All the data that you store in Giddh during the trial period will still be available in your account after you subscribe to any of our plans.
To subscribe to a plan in Giddh:
Log in to your Giddh account.

Plans are bought separately for each company. If you manage several of them from the same Giddh account, select one (refer the image below) to buy a plan for it.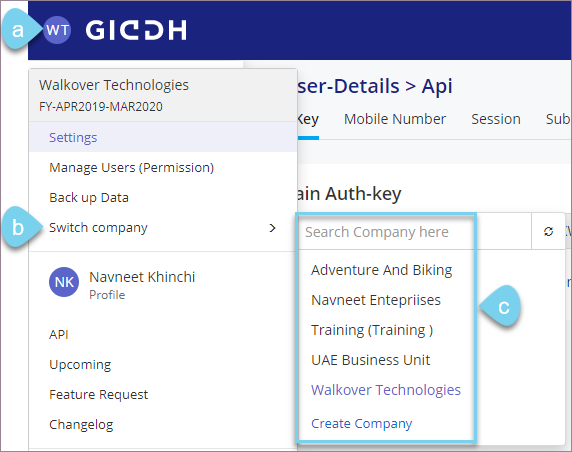 Now, click on the Giddh icon at the top left corner of the page and select Profile. (Alternately, search for Subscription in the Jump To box at the top left.

Click on the Buy New Plan button.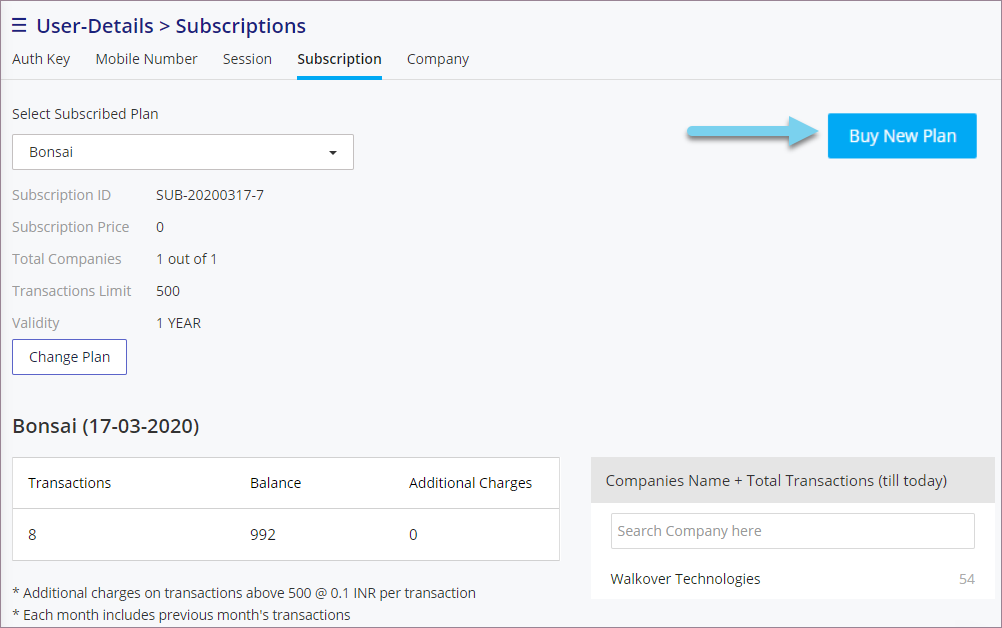 Plans are displayed on the page. Plans can be selected on a Yearly basis.

Provide the necessary details and continue with the payment.