You can go to any account, ledger or module on Giddh from anywhere on Giddh.
Press Ctrl key and G together for Windows.

Press Cmmnd key and G together for Mac.
Or, simply click into the Jump To search box given at the top left corner on any page of Giddh.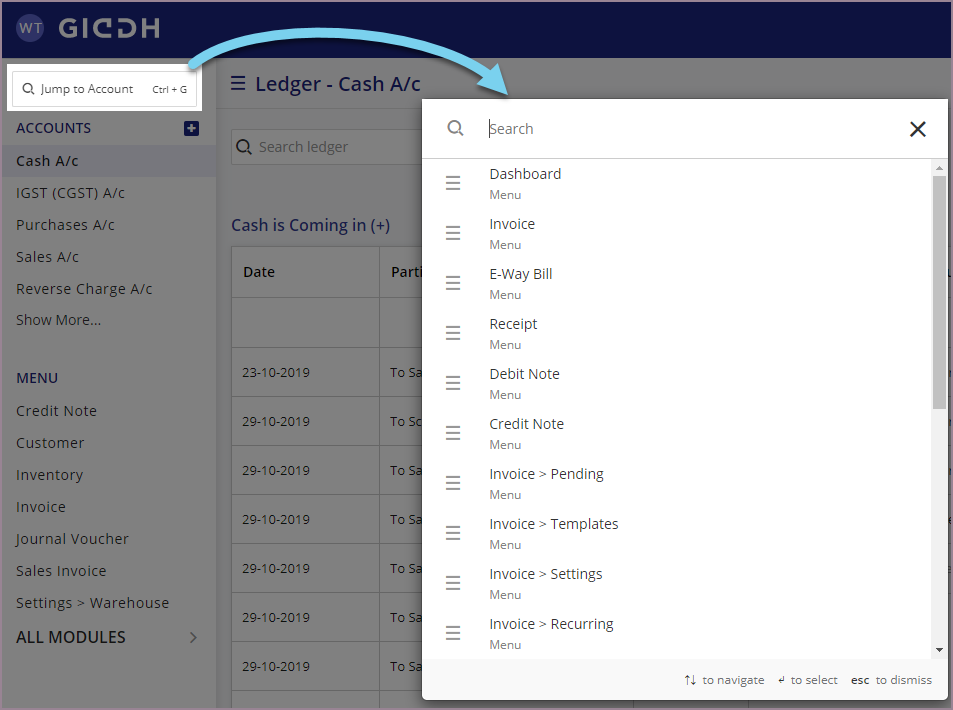 The Search Popup
The search popup window contains a list of recently searched items (generally 10 of them) in their alphabetical order.
Simply enter a few characters of a module or feature. For example, enter Taxes and filtered options populate in the list. Click on any of them to go to their respective pages.
If the searched for thing is not found in the database, an option to create a group or account by that name appears on screen. You can pursue the action by clicking on either of the options.