The profile section allows you to update your company name and contact information (email address, phone number and location), enable multi-currency transactions, choose inventory type, enter and update tax identification number and so on.
From here, you can update your company's TIN (GUCC) or GSTIN (India).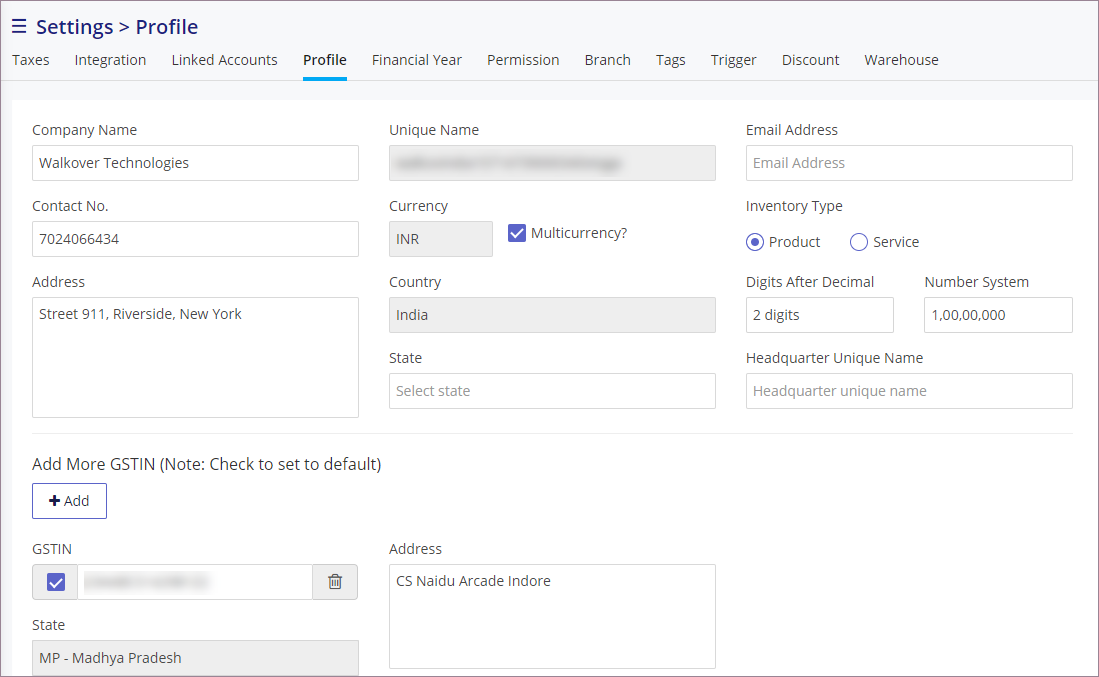 Enter details in each of the fields. Here is information for some of the fields to help you fill the entry form:
Currency: The company currency chosen here cannot be changed later. All invoices and financial reports under that company on Giddh will show transaction value in it.

Multicurrency: If you deal in multiple currencies, this checkbox should be enabled.

Country and State: It is your country and state. This will be useful while calculating taxes.

Inventory Type: The choice you make here is reflected in the HSN or SAC code that is applied to the inventory. Do keep in mind that if you choose inventory type as Service, it will not be included in assets in financial reports.

Digits after the decimal: In standard practice, two digits after decimal are used for creating bills and receipts. You can choose as per your requirement.

Number System: Choose between international (calculations are done in millions) and the Indian system (calculations are done in lakhs and crores).