To access Giddh, all you need is a web browser with a working internet connection. You can access Giddh from any device may it be a desktop, laptop, tablet or smartphone. To download the application for a smartphone, click on Android or Windows.
If you haven't signed up for Giddh already, click here for instructions. If you've already signed up and wish to configure your account, head over to the Settings section.
Getting to know Giddh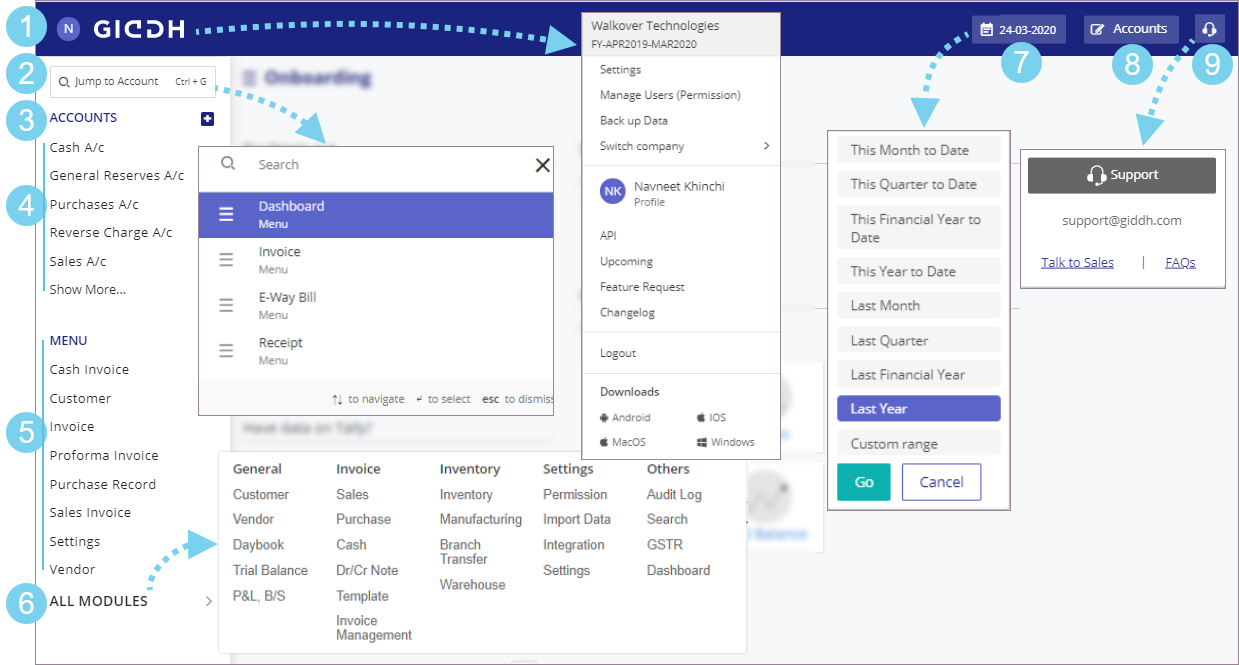 To help you quickly get familiar with Giddh and use accounting to your advantage, we have created this guide which shows how you can visit any of the module or functionality in a few clicks.
1. Manage your companies, permissions, and profile.
2. Search for features or modules, or create a group / account.
3. Go to the Mange Groups and Accounts section.
4. A list of five recently visited accounts for quick access.
5. A list of recently visited pages for quick access.
6. List of modules on the portal.
7. Set the universal date for every page and module across the portal.
8. Go to the Manage Groups and Accounts section.
9. Speak to the support team or read the FAQs.