Enable/ disable column on vendor page
To enable/ disable column on vendor page in Giddh log in to your Giddh account.
To search anything in Giddh just press Ctrl+G (for Windows) or Cmd+G (for Mac).
Press Ctrl+G/ Cmd+G and type vendor > vendor (menu)




It will open the vendor page at which you will see all your vendors.
At right hand side you will see the filter icon.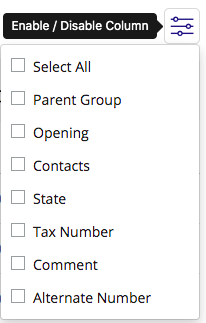 Once you check the column it will reflect in your table



Did it help you?
How can we make it better?