Create/ edit/ and delete tag
To create/edit and delete a tag in Giddh, log in to your Giddh account.
To search anything in Giddh just press Ctrl+G (for Windows) or Cmd+G (for Mac).
Press Ctrl+G/ Cmd+G and type tag > select settings > tag


Provide the tag name & description if any, and click on the create button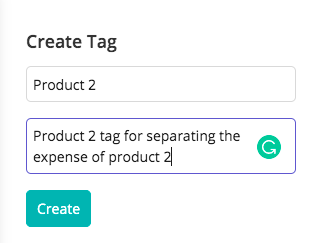 If you had a tag created in past, you can search, edit and delete it from the list.

Did it help you?
How can we make it better?