Enable/ disable column on vendor page (For UK)
To enable/ disable the column on the vendor page in Giddh log in to your Giddh account.
To search anything in Giddh just press Ctrl+G (for Windows) or Cmd+G (for Mac).
Press Ctrl+G/ Cmd+G and type vendor > vendor (menu)




It will open the vendor page at which you will see all your vendors.
On the right-hand side, you will see the filter icon.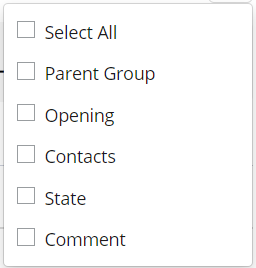 Once you check the column it will reflect in your table

Did it help you?
How can we make it better?